Kenny a short movie by Jennette McCurdy
20 Oct 18 - 03:27

by Jeffrey Berg in Projects
Kenny is the third short movie written and directed by Jennette McCurdy and it's Jennette's first public release. kenny is produced by Waffle Cone Inc.
The short movie Kenny is about a thirtysomething burnout who sacrifices his own dreams to take care of his dying mother. Short of the Week tells that Kenny leans into the comedic side of losing a parent and still managing to infuse the story with a deeper sense of meaning and allows to be far more watchable than other "heavy" movies about a cliche topic.
Main character Kenny isn't a popular guy, working at a Chipotle knockoff and sacrifices his music dream to take care of his sick mother who treats him badly.
Jennette Mccurdy states in her director's comment:
To cope with my mother's death, I watched a lot of material dealing with the subject matter of loss, and I was frustrated by how romanticized and glorified it was. That was not my experience. My mom died when I was 21. We had a complex relationship, funny at times and heartbreaking at times. For a long time it was hard for me to admit to myself that losing her was as liberating for me as it was devastating.
After Jennette McCurdy released Kenny, it became quickly the Short of the Week and also officially released for the 2019 Florida Film Festival.
Staring;
David Barton Harris as Kenny
Holly Kaplan as Sandy
Tony Cavalero as Todd
Chris Ellis as Al
Carrie Lazar as Susan
Juliette Goglia as Lily
Braeden Lemasters as Jesse
Scott Beehner as Docter
You can watch Jennette McCurdy's short on vimeo or yotube.
Author
---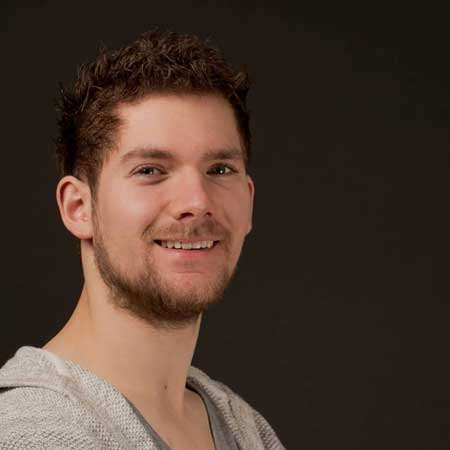 Jeffrey Berg is the CEO of Berg Multimedia and a few other companies. Besides running the companies he is a powerful full-stack developer. Creator of this project and many more. In his spare time, he likes snowboarding (mostly indoor) and feeding his fish, which are swimming and dancing every day on his desk. His biggest life goal is buying a private business plane. (he probably will never get one).
Share
---